B Movie Cast Episode 379: Die Hard
By
Podcast: Play in new window | Download (Duration: 2:14:19 — 184.6MB)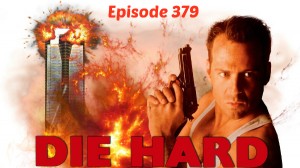 This time on the B Movie Cast, Mary, Juan and Nic decide to tackle on of the biggest controversies of modern times: Is Die Hard a Christmas Movie?
Whether you think it is or not, it's tough to argue that Die Hard didn't help define a new genre of action movies!
So tune in and join the fun at the B Movie Clubhouse and by the way- Happy Holidays!
Also, check out this week's contest! It's a picture from a movie we've done on the B Movie Cast!
Ho, Ho, Ho… Now I have a machine gun!