Contest
Hey folks! A new contest photo will be coming soon! For now- here's a picture of Nic and Fiona at the Lexington Comic and Toy Convention 2017 with Nic's film making partner Brian and our good friends Laura and Stephanie. Nic's booth is the place to hang out at the con!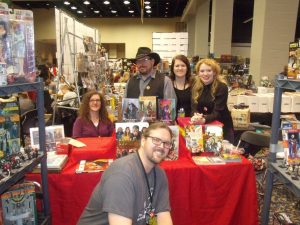 E-mail Answer to bmoviecast@gmail.com with Contest in the subject.
Don't forget to help us out if you buy on Amazon and use our search box on
the right. Thanks!
——————————————————————————————————————————————————————————————————————————————————————-